What does a nurse-based assessment offer?
Registered nurses are trained to undertake a wide range of assessments which fall into 4 broad categories:
Initial – a short assessment type to inform care planning and an initial actions for health and safety
Focused – an assessment focused on a particular body system or region and detailing all aspects of functioning
Time-lapsed – an assessment which is done at a number of time points – can be daily, weekly, monthly, annually, biannually
Comprehensive – a detailed type of assessment which takes in all aspects of the person from their lived circumstance to their health and other needs.  Comprehensive assessments may also look at a number of issues and how they co-exist within a person enabling plans to consider a range of issues at the same time.
Nurses also work in lot of areas including disability services, pyschosocial nursing, paediatrics, learning and disability supports, neurology, with continance issues, with feeding issues and in behaviour management just to name a few rles they fulfil which are highly relevant to the NDIS.
SchemeWise nursing assessments
SchemeWise nursing assessments are a community nursing initiative which can augment information you may need to provide the NDIA about how your disability and health issues co-exist.  Nursing assessments can enable the NDIA to gain a better understanding of you, where you live, how you intereact in your community, and how your circumstance affect the services an supports you need to reach and achieve your goals.
SchemeWise nursing assessments can help in three different ways:
PROVIDE PRE-PLANNING INFORMATION – if you need more information to help the NDIA decide how it can provide support for you than obtaining an assessment before you see your Local Area Coordinator to develop your plan is the best option.  A nursing assessment can provide additional funcitonal and capacity-based information for this process.
PROVIDE RE-ASSESSMENT INFORMATION – this kind of assessment can occur if the NDIA has concerned your information but has advised that it does not have the information needed to decided if you should receive supports.  While this does not happen often, if it does occur to you, a SchemeWise nursing assessment can consider psychosocial, health and disability issues and provide wholistic advice in the form of a focused or comprehensive report.  the nursing assessment considers the information you have already provided from doctors, carers, family, psychologists, therapy providers, etc, and seeks to distill this into how your circumstances impact ou on a day-to-day basis.  Esecially when other providers are unable to give you additional information, a nursing assessment may be a way of helping the NDIA understand you!
PROVIDE INFORMATION FOR PLAN REVIEWS – a SchemeWise nursing assessment can also be used to provide additonal or new information when a planned or unplanned NDIS review is required.  Most often an unplanned review occurs if your circumstances change as opposed to your annual plan review process.  Either way, whena review occurs a nursing assessment can add new information by assessing health, disability, functional and capacity issues across various body systems.  It can also draw linkages into how a health issue may impact the services and supports you use or allow the NDIA to gain a eter understaning of why you need higher levels of support to achieve your goals.
How is a nurse assessment conducted?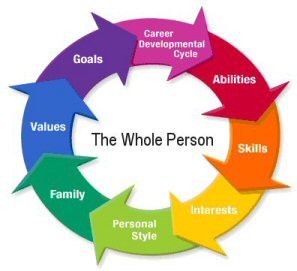 When nurses engage with a person they consider all aspects about them in designing care.  A SchemeWise nurse will come to your home and talk with you about what your supports, needs and services are.  They will spend time with you understanding what the issue you need assistance with is and ask for any information you have about it.  They may, if required, look at physical, psychological, cultural, lived environment and circumstances to help understand you.  And they may also ask about family, personal history or other issues you think are important.  This part of the assessment can take 1 – 3 hours.
After the nurse leaves they will prepare a report outlining the assessment need and what actions they took along with relevant history about you.  from this they will make a set of recommendations for care, support and services to assist you.  the report can take from 2-5 days to do after SchemeWise nurse visits you.  You will receive the report in electronic and hardcopy  forms once it is completed.
What is the cost?
SchemeWise community nurse assessments are undertaken at the applicable NDIS rate – whether you are already in the NDIS or seeking further information to support pre-planning ahead of joining the NDIS.  Whichever the case, the cost is usually less than seeing a specialist doctor or other specialist provider.
If you are already an NDIS participant, your NDIS plan may be able to cover the cost of a nursing assessment report.  When you talk to SchemeWise we can advise you further on this.
For those people wanting to undertake a pre-planning report you must cover the cost of a nursing assessment yourself.  ust remember that the cost is often much less than seeing a specialist and getting a report.  It may also be more useful for the NDIA as a specialist often restricts their reports to the thing you are seeing them about whereas a nursing assessment can consider all the range of information, impacts, and other issues which need to be included.
 SchemeWise can provide a guide price when you talk to us about getting a report.
TYPES OF ASSESSMENTS                                                                                         
Continence issues
Feeding issues – swallowing, mouth health, perenteral, PEG
Neurological issues
Endocrine issues
Skin integrity & wound issues
Renal issues
Gastro-intestinal issues
Mental health issues
Thinking and learning issues
Sight and Hearing issues
Cardiovascular issues
Nutrition & weight management
Mobility issues
Psychosocial planning
Activities of daily living
Needs assessments
Nurse-based Physical Asssessment
Social Assessments
Pulmonary function
 Functional issues
Chronic Pain management
Hepatic conditions
Reproductive health
Services access issues
Medication issues (this assessment considers the effects of prescribed medications only and is designed to provide context around how medications affect a person in their daily life.  Nurses cannot comment on why a medication is prescribed, the dose provided, etc.)
A further type of assessment is known as a co-morbidity assessment. These are a comprehensive assessment type which looks at a number of the above areas together to draw evidence about impacts on you overall. These assessments are generally much more complex and SchemeWise will advice you whether this type of assessment will be necessary to ensure you have the best information available to you.  These assessments are not commonly required however.
At SchemeWise we can help you get started… and keep going!
Why not speak with us today…