On this page
About the NDIS   |   About Local Area Coordinators    |    How we can help you    |    NDIS Plan Reviews
National Disability Insurance Scheme
The National Disability Insurance Scheme (NDIS) has been set up as a new way to manage funding in the disability sector. Instead of providers receiving funds an NDIS participant is approved funding if they have met the access requirements.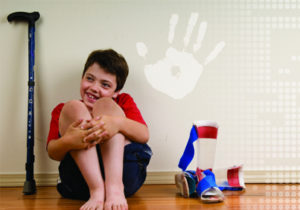 The NDIS is managed by the National Disability Insurance Agency (NDIA) whom appoint Local Area Coordinators (LAC's) to assist them at the local or regional level.
People with disability who are eligible for support under the NDIS will generally meet with a LAC to put in place an NDIS plan. Plans consider a range of things and include goal-setting to work towards things which improve your capacity or allow you to gain new skills to participate in work or community life. TO help you get started and think about you plan the NDIS has made a workbook – the link is below.
 The NDIS works with two very important concepts and its important you also understand these terms.
The first concept is about permanent and significant disability and is about how the disability you live with affects you.  The word permanent means that your disability condition is likely to be lifelong.
The second concept is reasonable and necessary requirements and is bout the services and supports you need – whether that be a service, a support, equipment or some other thing for you or your carer/family to help you.
Learn more about these concepts in this YouTube video 
The following resources and videos may help you to understand how the NDIS works and how to set up your NDIS plan – remember to include Plan Management and/or Support Coordination from someone like SchemeWise if you wish to use any of our core services.
Learn about the NIDS in this video here
 Starting your NDIS plan
Factsheet – Starting your Plan (DOCX)
Factsheet – Starting your plan (PDF)
Watch about starting your NDIS plan here
People living with mental health problems may also find this video helpful in understanding NDIS perspectives around psychical disability.  The video comes from trials in the NSW Hunter region.
Local Area Coordinators

In the ACT the Local Area Coordinator is Feros Care who can be contacted via this link – please click here.

In the Southern NSW NDIS region the Local Area Coordinator is Uniting Care who can be reached via the following link – please click here.
SchemeWise works closely with your LAC to help you achieve your goals.  Sometimes a LAC may wish to refer you to someone for more intensive Support Coordination or may suggest you look to getting help from a Plan Manager.  SchemeWise may be one of the providers a LAC tells you about  if thats the case please contact us by phone r email and we would be delighted to tell you how we can assist you, because you are at the centre of everting we do.  You can also ask a LAC (or the NDIA) if you can use SchemeWise for Plan Management and/or Support Coordination.  Either way we are happy to talk with you and it is completely up to you whether you choose to use us for these services or not – that's because YOU get to choose!
Why LAC's are important?
Your LAC is very important to help you with your NDIS plan  – both getting it up and running, supporting you along the way and helping you with plan reviews each 12 months.  Below is a diagram on how the process works. Keeping the process in mind will help you with your NDIS journey.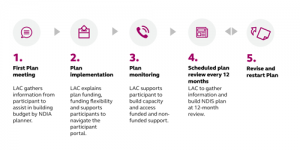 It is important that you, your carer and/or family also take the time to read and understand how the NDIS works. There are a number of things to learn about including:
– the importance of setting goals
– understanding how your supports or services might change and what you need to do to keep using the one's you trust
– understanding how you go about making your NDIS plan
– what you need to know about managing funding under your plan, and
– the records you need to keep about your plan.
Read more about using a Local Area Coordinator in this factsheet:
Factsheet – How a Local Area Coordinator helps you (PDF)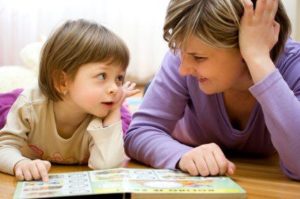 Start your NDIS plan with a Local Area Coordinator
Factsheet – Starting your plan – Support Coordinator (DOCX)
Factsheet – Starting your plan – Support Coordinator (PDF)
Remember: Ask the LAC to include Plan Management and/or Support Coordination for you.
Learn more about working with a LAC in this video
NDIS Plans and Budgets
Once you have met with your LAC, the NDIA will then assess the information you put together.  Within a few weeks you should receive a call from the NDIA to tell you your plan has been approved or more information is needed to complete an assessment. After this, your plan will be delivered to you by MAIL.
Your plan will contain a range of information including a list of your goals, and a few pages about you – what you like, what you do, and what plans you have for your future.  After this your plan will provide a table with different items and funding details listed in them – these last pages is your NDIS Plan BUDGET.
Your budget tells you how much the NDIA has provided for different items to help you achieve your goals and provide the supports and services which have been determined to be 'reasonable and necessary' for you.
Watch more about your plan and budget in this video
You may also like to watch this video about living your plan and how others are putting there NDIS funding into action.
How SchemeWise can help with the NDIS
SchemeWise are your local NDIS experts for Plan Management and Support Coordination. To use these services with us you need to make sure you talk with your Local Area Coordinator about including either or both of these items in your plan.
We also believe firmly in choice and control.  We are here to help you.  It is totally your CHOICE which services you choose to use from SchemeWise and how you want us to work with our other services and supports.  Thats because YOU are in CONTROL and get to have your say!
SchemeWise can also tell you about our services when you ask, but you choose and decide always.  We will also help you understand how each of our services works and what we can do for you so YOU can decide.  We also love working with other services and supports to help you achieve YOUR GOALS!
A further thing you need to consider is how you want your NDIS funding to be managed. Tis is best done during your pre-planning meeting or plan reviews with a LAC.  This is an important consideration and there are four options, in each option we explain how SchemeWise can help you:
1. Self-managing your NDIS plan funds – with this option you are responsible for employing your own staff. You must pay superannuation for staff and manage taxation and other matters. You can also hire a plan manager and/or support coordinator like SchemeWise to assist you.
2. Have NDIS funds managed on your behalf – known as Agency Managed. Under this arrangement the NDIA manages your funds and can specify a registered plan manager you must use. Under this arrangement you must ask for your NDIS plan to include Plan Management and/or Support Coordination. You can also ask to choose a Plan Manager and/or Support Coordinator to help put supports and service in place for you and make payments to those providers through the NDIA portal.  You can choose to engage SchemeWise to help with either (or both) of these options.
3. Agency Managed plan funds – Under this category the NDIS manages your funding for you.  The NDIA may also choose a plan manager or support coordinator at random to help you – SchemeWise may be one of the providers chosen.  If this occurs the NDIA will advise us and SchemeWise will be in contact with you.
4. A combination of the above – under this option you choose which funds you want to manage yourself and which you want the NDIA to manage on your behalf or those you want help managing. Under this option you must also identify and ask for Plan Management and/or Support Coordination, from someone, like SchemeWise, to be included in your plan.
NDIS Plan Reviews
Once your NDIS plan is in place, each year you are required to review your plan.  During your review with a Local Area Coordinator (LAC) you will go through your last year's plan and look at your goals and how you achieved them.  From this process, the LAC will then help you develop a new plan for the next 12 months.
SchemeWise can help you with your plan review.  If you use our plan management or support coordination services (or both) we will collect information as you progress and give it to you to take to your review.  We might also tell you to ask for things we believe you need and provide reasons for this to help you.
Learn more about plan reviews in the video here
At SchemeWise we can help you get started… and keep going!
Why not contact us today.